Language of the news reported:
As the world struggles to deal with the shockwaves created by the Coronavirus pandemic, scientists have been drawing direct links between the emergence of new diseases, collapsing biodiversity and the destruction of vital forestlands which for generations have been stewarded by Indigenous Peoples and Local Communities.
On September 10, the same day that the World Wildlife Fund (WWF) released its Living Planet Report 2020  – painting an alarming picture of wildlife populations slumping nearly 70% in just 50 years – experts, indigenous leaders and activists gathered for the second in a series of webinars hosted by the Ford Foundation, Land Portal, the Thomson Reuters Foundation and the Tenure Facility. Its subject was biodiversity and climate change, and how Indigenous Peoples can help to define the path forward amidst the disruption stirred up by COVID-19.
Panelists from Latin America, Africa and the US came together to unpick the surging threat posed by COVID-19 to indigenous communities already under intense strain from the loss of their ancestral territories, but also the beacon of hope offered by traditional indigenous wisdom, which could help guide humanity towards a more sustainable future, in harmony rather than conflict with nature.
Dr. Carlos Zambrana-Torrelio, the Associate Vice President for Conservation and Health, who specialises in animal-borne diseases, noted that whilst it was too early to definitively pin down the cause of the Coronavirus pandemic, evidence pointed to it being the latest in a long line of zootropic diseases from Zika Virus and Lassa Fever to Ebola, which have leapt from animals to humans.
"Indigenous Peoples still have lots of knowledge which help us survive and which we can share with others – in terms of food systems, and how to produce it… (But) our knowledge is based on our land and territories. Once that land is grabbed from us, we cannot apply that knowledge "
"The reason we're getting these diseases is that we're also animals, we're part of this system. We're entering these forests and having more contact with the wildlife," Zambrana-Torrelio told participants, adding that deforestation and land use change were leading drivers for emerging diseases.
Whilst many problems have stemmed from a disregard for indigenous land rights and the destruction of their territories, there is a significant opportunity to recognise Indigenous Peoples as guardians of remaining ecosystems, and also as sources of vital knowledge. This could be crucial both in our efforts to prevent further pandemics and mitigate climate change, Zambrana-Torrelio added.
In reality, efforts to promote indigenous rights on a global stage are failing to trickle down to national and local level, according to Hindou Oumarou Ibrahim, Coordinator for the Association for Indigenous Women and Peoples of Chad, and a passionate advocate for her indigenous compatriots across the world.
Ibrahim said she had been fighting for both indigenous and environmental rights since the age of sixteen, when she realised that the two were inseparable and that the destruction of ecosystems on which Indigenous Peoples depend not only constituted a massive violation of their rights, but also threatened their survival. The pandemic has further highlighted the vulnerabilities of Indigenous Peoples in Chad, where everything from a changing climate to a lack of healthcare, education and information, as well as the temporary shutting down of vital trade and markets, have left them badly exposed. Meanwhile few policy-makers seem to have considered the practicalities of handwashing in communities with no fresh water, information sharing in areas with few means of communication, or face masks in searing 50-degree heat. Despite all the challenges, Ibrahim remains optimistic, saying the steps taken by the world to tackle COVID-19 can also be applied to the deeper challenges of protecting diversity and protecting nature.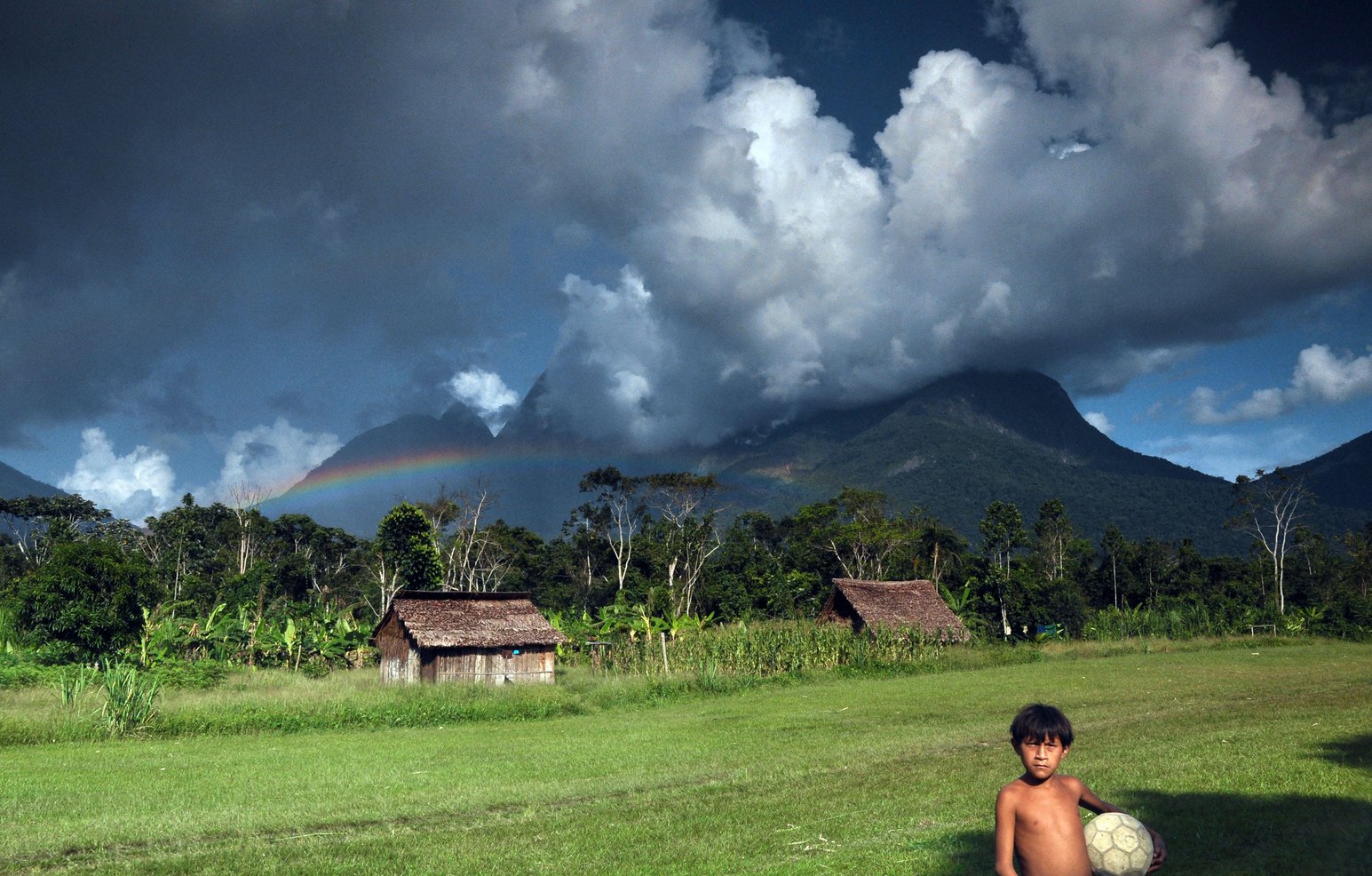 "We are still able to catch up if we want. If we look at COVID-19, and how the world changed radically overnight, that shows we are able." Ibrahim also urged a greater recognition of the knowledge still held within indigenous communities, to help build a more sustainable future, before it is too late.
"Indigenous Peoples still have lots of knowledge which help us survive and which we can share with others – in terms of food systems, and how to produce it… (But) our knowledge is based on our land and territories. Once that land is grabbed from us, we cannot apply that knowledge and that is when the food insecurity come, and we become so sad," she added.
The session was moderated by Zoe Tarbary, Property Rights Editor for the Thomson Reuters Foundation, who said that she had witnessed through her reporting how climate change was threatening whole ways of life for Indigenous Peoples.
Dr. David Kaimowitz is Senior Adviser at the Climate and Land Use Alliance, and has conducted massive studies into indigenous territories in Latin America, identifying key components that can help Indigenous Peoples protect their forestlands.
Recognition and strengthening of land rights, government-backed schemes paying indigenous communities for environmental services as well as strengthened land management and land governance are all crucial factors in helping empower Indigenous Peoples, Kaimowitz said. He also noted that the revitalisation of indigenous culture and knowledge played a surprisingly significant role in ensuring the conservation of indigenous territories. Nonetheless, he struck a note of caution, saying that recent political and commercial trends in South America's massive and vital forests had seen indigenous land protection increasingly undermined.
"Indigenous Peoples have played a very important role in the protection of forests, not just for themselves, but for the whole planet," Kaimovitz said. "The terrible thing is that this is changing very rapidly. We can't assume that forests that were traditionally protected will continue to be protected."