Language of the news reported:
Asia's Great Climate Frontiers: The growing threat of climate change means that more ecosystems now find themselves on the brink of catastrophe. In the first part of a monthly series, CNA looks at the threat of desertification in Mongolia.
Main photo: The future of nomadic herding for people like Munkhtuul Banzragch is under threat in the Gobi Desert. (Photo: Jack Board/CNA)
DALANZADGAD, Mongolia: Work starts before sunrise in the southern Gobi. Summer has faded here but the sky is still wide and bright ahead of the dark days of the looming colder months. 
Still, the temperature sits close to freezing point, enough to bite at exposed hands.
This has been life for decades for herders Nergui Narantsetseg and Munkhtuul Banzragc, a married couple from the desert region close to the Mongolian border with China.
A few hundred goats amble close to their settlement. The couple's lives revolve around a traditional domed tent known as a ger. There is also a portable shipping container where they sleep and they own a Toyota Prius, the new workhorse for herders who are always on the move. 
As Nergui circles on a motorcycle, his wife Munkhtuul wades through the herd with purpose. She eyes her target, a young buck, before launching into a chase.
Dust flies as the goats scramble. Within minutes, the chosen animal is captured ahead of its slaughter.  
It is a reluctant kill but there will be meat for a while now for the couple and their two helpers. 
Life is simple and harsh and it always has been in the near featureless expanse of the Gobi. 
But the past few years have tested the resilience of these proud, determined people.
Climate change is colliding with human-driven impacts in the desert. The sands are ever expanding in a phenomenon called desertification. Water is sparse due to worsening periods of drought and more regular sandstorms bring more erosion and send airborne fragments to neighbouring countries.
These combined factors place the very future of the unique national tradition of nomadic herding - and backbone of Mongolia's food production - in jeopardy.
Nergui and Munkhtuu are strangers in this land. Their home is hundreds of kilometres away, deeper south. Over there, the conditions have become too difficult and they made the choice nearly two years ago to abandon hundreds of animals and take what they could to more hopeful pastures north.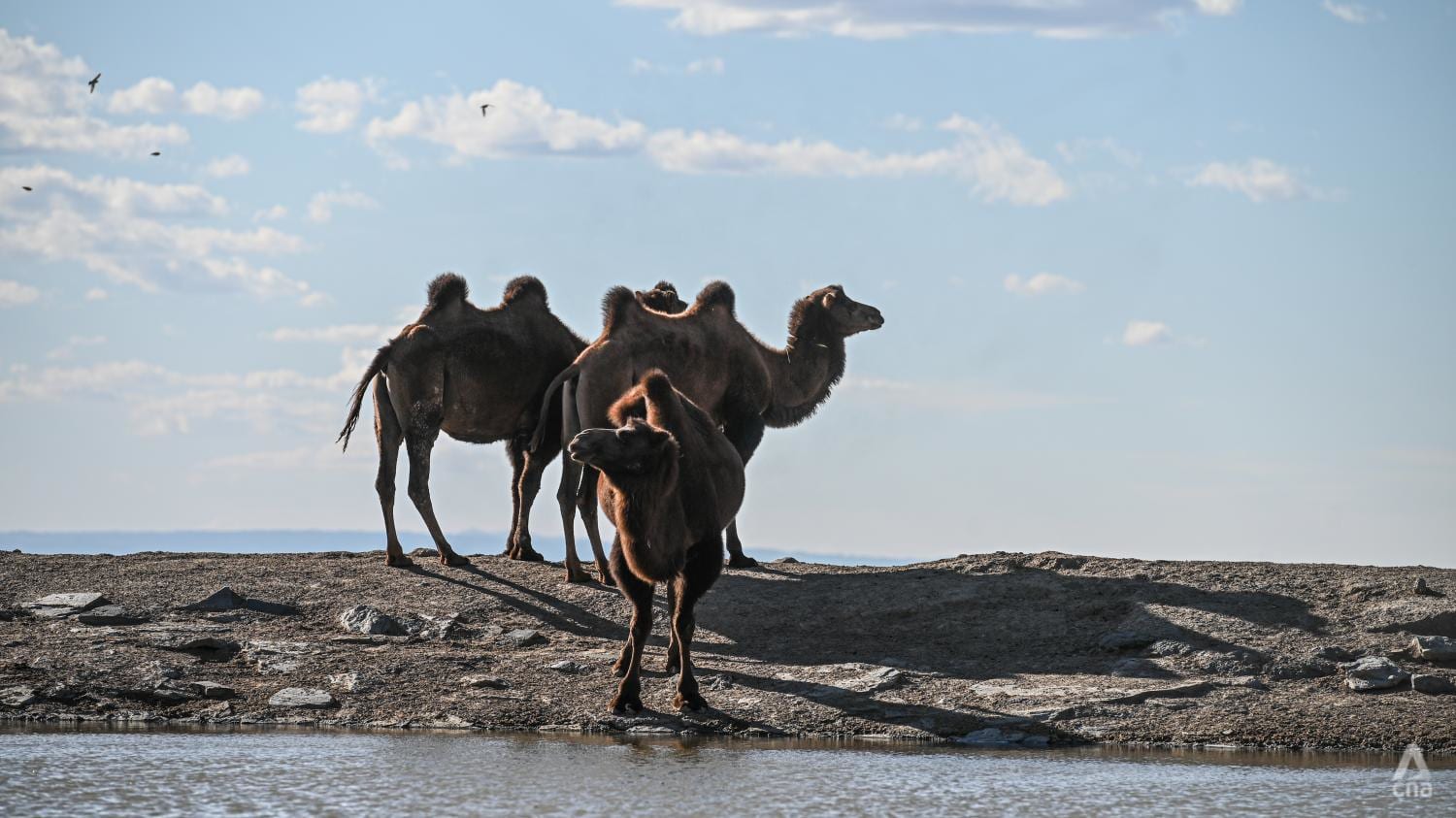 "In the Gobi, it is difficult to be a herder. No rain, with too many mines. For the last three years, we haven't had any rainfall and we are just moving with our animals," Nergui said.
"I left my camels because you need more people to herd the animals, it is a lot of work. I visited them this year and cut their fur in the spring.
"My camels aren't doing well, they've gotten really weak. Maybe there are no plants they can eat and no water either. It's quite bad," he said.
Their new location in Ömnögovi does not offer a stable future either. The pasture is parched. There are too many animals scouring for the little greenery peeking out of the crusted soil. Yet another move is on the cards.
"We will move from here. We don't have winter lodging and it is someone else's homeland. If we move to the north, we are just afraid of the cold. In my homeland, it is warm and doesn't get much snowfall. That is what I am afraid of," Nergui said.
The family will look to the more plentiful grasslands, knowing they will be unwelcome there too and that the desert will be pursuing them like a shadow.
"If it rains, we will go back. If it doesn't, there is no way for us to go back. Desertification is everywhere."
THE SHIFTING TERRAIN
The experienced herder is right. Desertification is expanding at an alarming rate. Grasslands that have supported animal husbandry for generations are being consumed. 
It has now reached more than three quarters of Mongolia's land. The Gobi is the sixth largest desert in the world, stretching into northern China and defined by its extremities.
Much of the desert is not sand, but rocky terrain, making it a hostile environment for plants and wildlife. It is also the fastest growing desert in the world, consuming viable agricultural pastures at a rapid rate.
"Desertification means to change land from its previous condition. We don't count the area that is already a desert as being desertified," said Batjargal Zamba, Mongolia's Special Envoy to the United Nations Framework Convention on Climate Change (UNFCCC). 
"One of the reasons is, because of climate change, Mongolia's climate has become drier. What does that mean? It means precipitation has decreased. And rainfall also has changed - no more light rains that seep into the ground.
"We have heavy rainfall that breaks the soil and it evaporates quickly. So Mongolia is becoming drier and as a result desertification increases," he explained.
Globally, how climate change affects deserts is an issue which is being watched closely.
The latest report from the Intergovernmental Panel on Climate Change concluded that desert and semi-arid areas are strongly affected by climatic impact-drivers such as extreme heat, drought and dust storms.
Heat stress will likely be much more intense in desert areas by the end of the century, which will further exacerbate drought, the degradation of land and the release of CO2, which is linked to a decrease in vegetation cover.
Under a "middle of the road" climate scenario, the global population living in dryland areas vulnerable to water stress, drought intensity and habitat degradation is projected to reach 178 million people by 2050 at 1.5 degrees Celsius warming above pre-industrial levels.
This increases to 220 million people at 2 degrees Celsius warming and 277 million people at 3 degrees Celsius warming.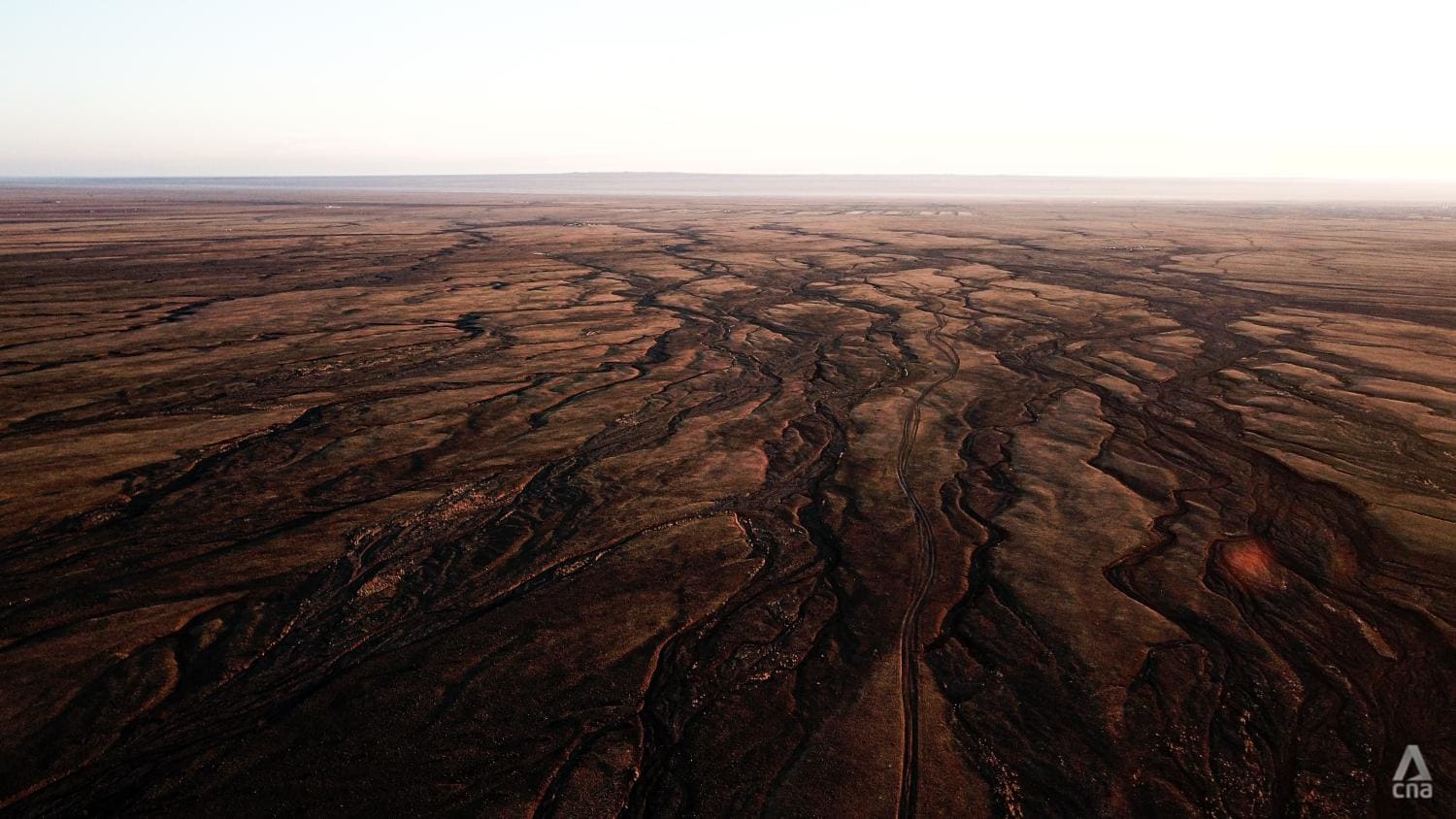 Within the past 80 years, temperatures in Mongolia have risen by 2.25 degrees Celsius, about three times the global average. Even provinces distant from the Gobi are feeling the impacts.
"We have desertification in Selenge province, which is located to the north; a place with abundant trees and rivers. That is quite alarming," Mongolia's Minister of Environment and Tourism, Bat-erdene Bat-Ulzii told CNA.
"Nature encompasses everything. Without trees comes soil erosion and rising temperatures, and glaciers melt, which causes havoc on river flow and aquifers," he said.
Humans are contributing to the worsening situation too. 
Ömnögovi province has become a hub for mining activities in recent years. While that promises strong economic returns for the nation, it is placing pressure on highly finite underground water resources.
When Mongolia was under a communist government until the early 1990s, there were strict caps on the population of livestock. But since then, the number of animals has grown from 20 million to between 70 and 90 million.
This too has placed an unsustainable strain on delicate land, with more animals driving increased demand for water and more dirt roads carved through the desert for people to manage their animals and reach new pastures.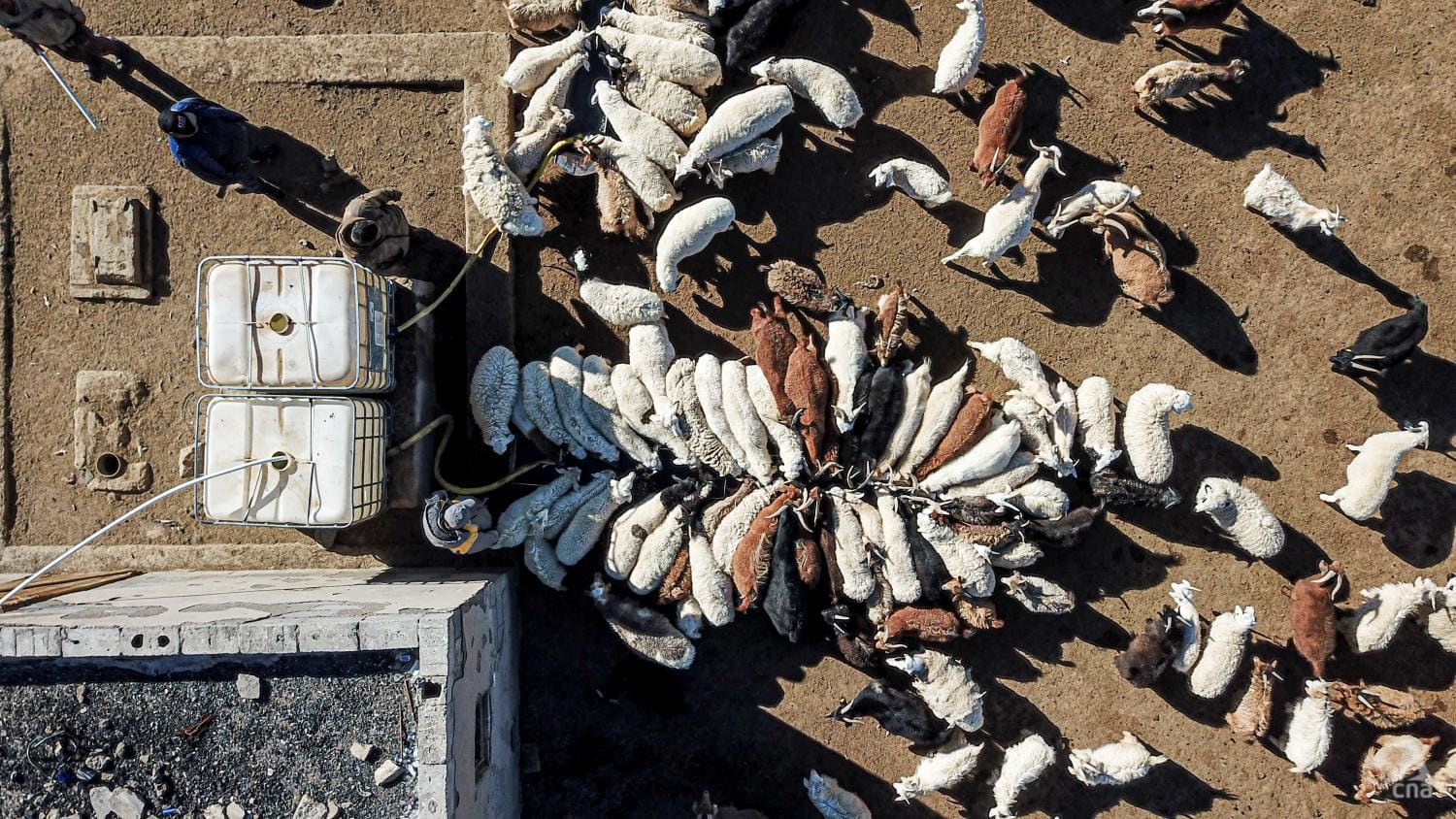 "Without proper control of animal numbers, we don't have enough pastures to support all these animals. Traditional pastoral herding was previously for people to maintain their food security - now it has turned to gain profits," Batjargal the special envoy said.
"So with the onset of climate change and with increased human activity, Mongolia will not be able to sustain its traditional way of living -- pastoral herding of animals.
"As pastoral herding becomes unsustainable and as the summers get hotter and pastures shrink up, what can people do for work if pastoral herding goes away?
"We can plan out a lot of amazing strategies on paper. But in reality it isn't that easy," he said.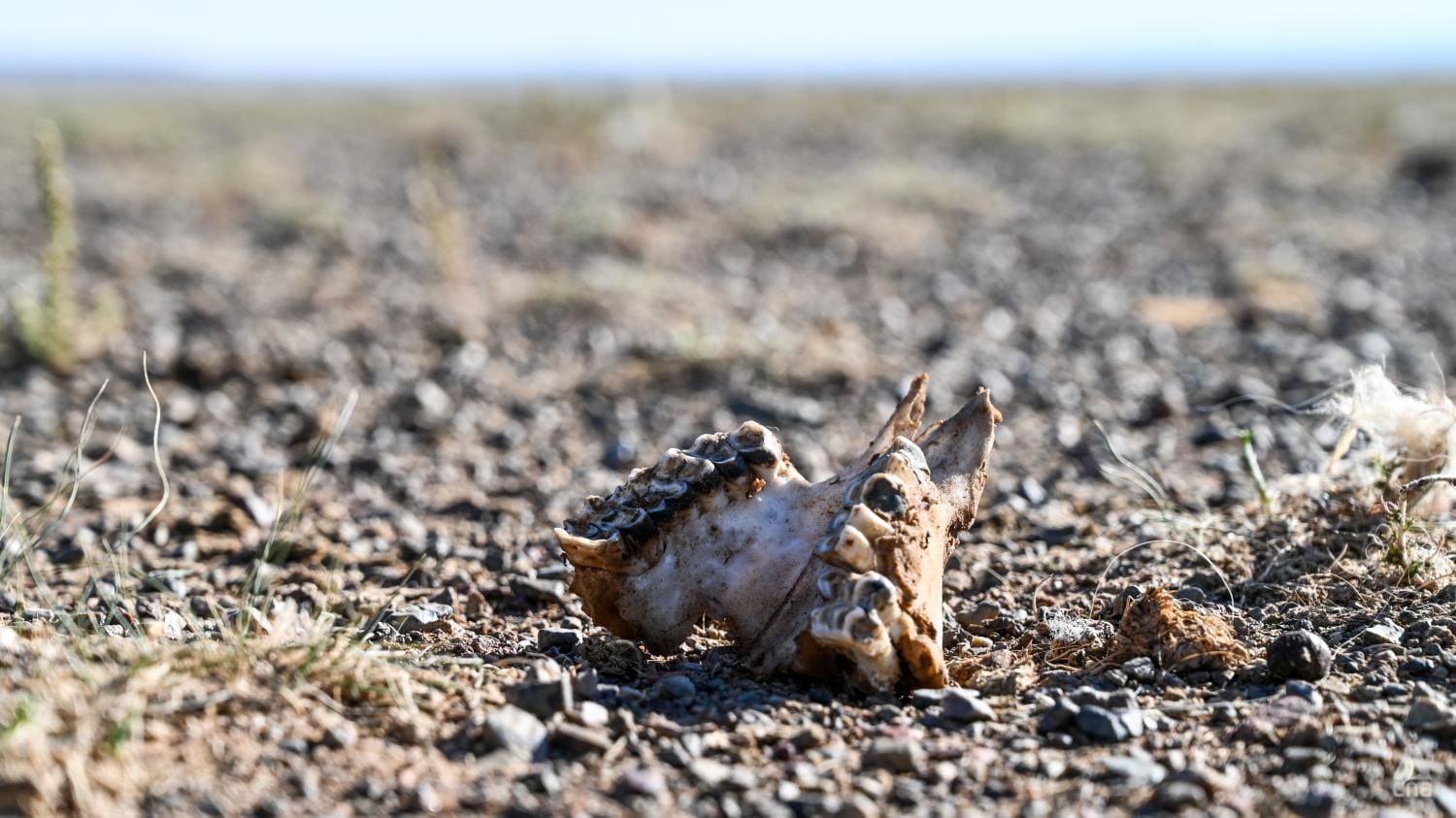 GOVERNMENT INTERVENTIONS
The Mongolian government has several policy ideas in light of the already present challenges. It promises to focus on key areas, including water resource management as well as soil and land degradation. 
Some of the solutions will include planting trees - the plan calls for a one billion tree movement - and improving river flows. A project named Blue Horse aims to increase water accessibility in the Gobi by building new pipelines to the region and establishing multipurpose reservoirs on major rivers.
But more radical thinking revolves around potentially fundamentally changing the ways herding is being done, from its mostly unplanned, nomadic fashion today.
To gain wealth and food security, individual herders have, over time, increased their animal head count. There is competition rather than cooperation out in the pasture lands in this free-market model. It has created an imbalance among herders and with nature.
"We have discussed focusing on the quality of the animal, rather than the quantity. Otherwise, we may run out of pasture, causing food security difficulties for Mongolians who rely on agriculture and traditional nomadic herding," said Bat-erdene the minister. 
"To make the current system better, we might need to have co-operatives. And that means shifting toward intensive agriculture."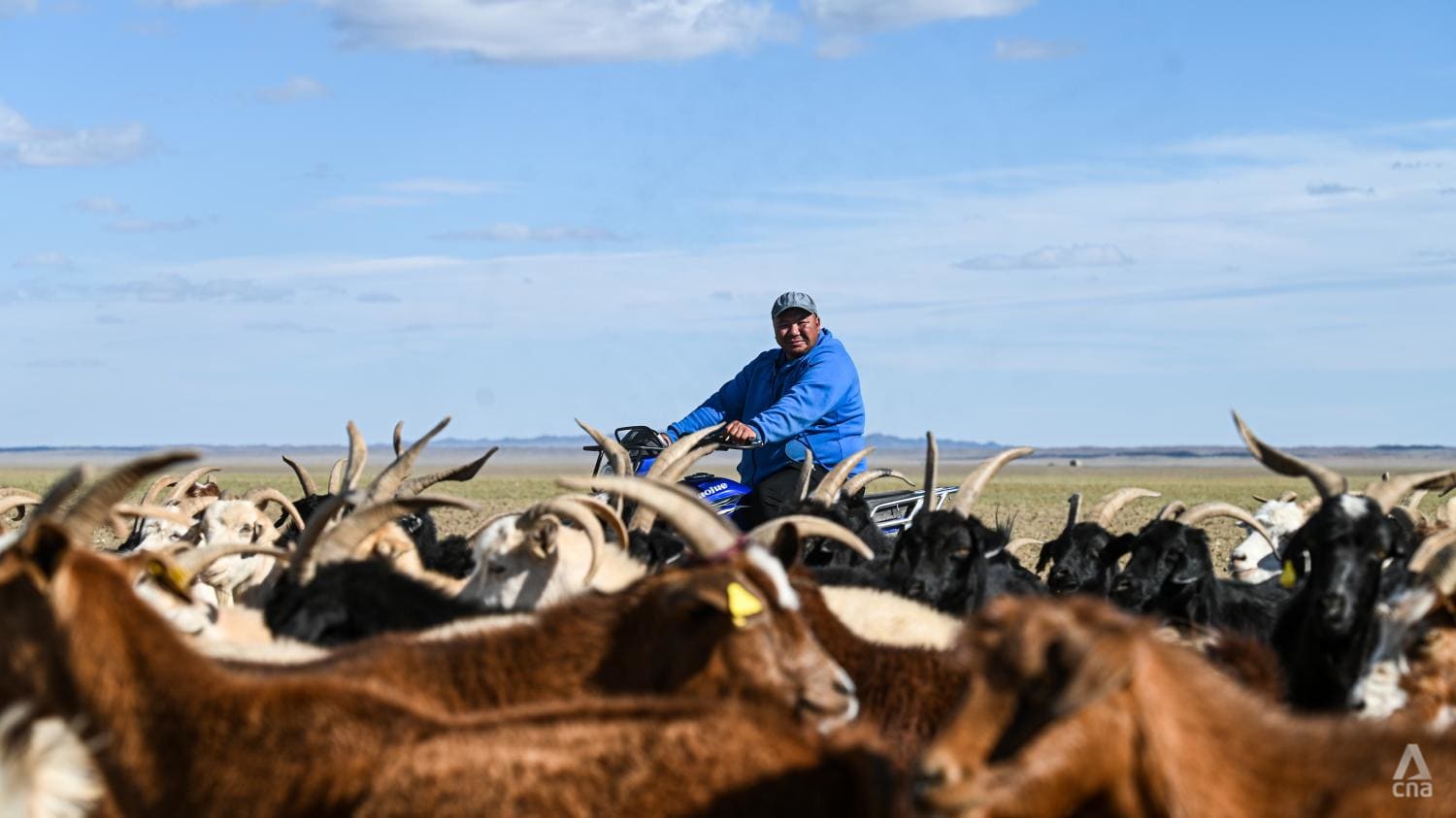 Herders who are navigating climate change need more support and information, according to Bayarsaikhan Namsrai, the director of Steps without Borders, a non-governmental organisation that tries to protect the cultural values of rural people.
For now, herders are the victims of a cascading wave of crises, adding a mental health burden onto an already difficult livelihood, she said.
"Gobi herders are moving and migrating constantly. They are losing their sense of community and their right to raise their voices in their own community. As a result, they can't decide their own governance and can't decide their developmental fate," she said.
"It has increased the workload of the herder. And it also affects the relationship of families that can't be together long. The men will move with the animals, and the women stay behind to care for the children and elderly.
"Herder men are herding their animals alone in their homeland or somewhere else. And because they are all alone, they are becoming more isolated, not able to express themselves, becoming more depressed and sometimes even harming themselves."
THE REALITIES OF THE GOBI
Munkhtuul is only 41 years old but she already senses that her final days on the Gobi sands are somewhere on the long arching desert horizon. 
She sheds tears while contemplating that her children will not follow her path. They will not follow the tradition of herding. 
Instead, the city calls out to them. Already, many of the younger generation are turning their backs on a life of toil on the land.
Something more profound than a livelihood is being lost and it torments the mother of three.
"None of our kids wants to be a herder. These are also very difficult times. How can a kid think it is okay to live in the countryside when they have seen drought for two consecutive years? And the constant moving," she said.
"Maybe if the kids were in their homeland, their minds might have been different. And when you are constantly moving and seeing droughts, their hearts go somewhere else.
"We ask them if there is anyone who wants to be in the countryside. They answer, 'no one'."
Bayarsaikhan of Steps without Borders said that response is a direct result of the climate-induced pain being felt in herder communities.
"Nowadays people connect this loss of traditions to individuals, basically saying young people have no decency or tradition. But in reality it is the effect of climate change. When there are very few resources, it becomes a rat race," she said.
"Traditional neighbourly hospitality is lost. The tradition of herding someone else's animals alongside yours is being lost."
Munkhtuul and her husband will stay on, searching for a better place for themselves and their animals. Again and again, before dawn, they will tend to the animals that connect them to this unforgiving landscape.
One day, they will give them up, Munkhtuul admits. It is a thought many in her situation have already acted upon, abandoning the land for an equally uncertain life in an urban place.
But for her, that day has not come just yet. "I believe I can't be who I am without herding."
Additional reporting by Anand Tumurtogoo.