Over the last four decades, Nepal's communities have carried out an extraordinary reforestation campaign. And the results are clearly visible.
In the mid-1980s, to combat deforestation, Nepal's government entrusted the protection and management of forests to local communities and volunteers.
From 1988 to today, forest cover increased by 22 per cent compared to 1988: an excellent result.
There are still many problems left to solve, such as the increased incidence of wildfires and the coexistence of humans and wild animals.Restano comunque molti problemi da risolvere, come la maggiore frequenza degli incendi e la convivenza tra uomini e animali selvatici.
Main photo: Rhododendron forests on Annapurna, in Nepal © Nr221/Wikimedia Commons
In 1992, 26.2 per cent of Nepal's territory was covered by trees. In 2016, that percentage had risen to 44.9 per cent. This success is the fruit of a forest management strategy adopted by the Nepalese government in the mid-1980s, explored in a long read by the New York Times.
A collaborative approach to forest management in Nepal
Nepal, a mountainous country located between India and Tibet, has an area of just under 150,000 square kilometres, about half the size of Italy. In the first half of the 1980s, the country witnessed firsthand an intensification of flooding and landslides, exacerbated by increased deforestation. However, the government was not able to stop citizens from indiscriminately cutting down trees for firewood and to clear space for agriculture.
Having recognised the problem, the administration in Nepal changed its approach. It handed over large swathes of forest to local communities, recruiting millions of volunteers to protect them and restore the damaged areas. This approach may have seemed radical at the time, but what's happened over the past forty years has proven its effectiveness. Thanks to a massive planting campaign, forest cover has increased by 22 per cent since 1988, with communities directly managing over one-third of the total area. Other independent studies cited by the New York Times confirm that the area covered by trees doubled between 1992 and 2016.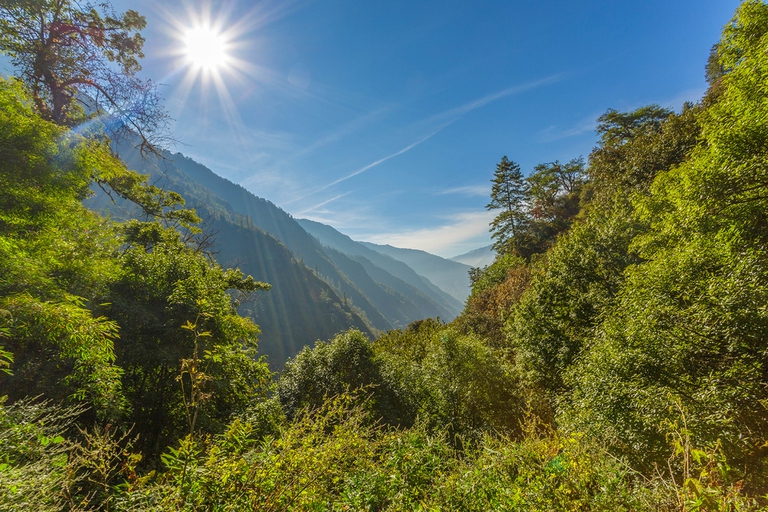 The future of Nepal's forests
This is a phenomenal achievement, but it's still not enough to ensure that deforestation has been eradicated once and for all. Having planted millions of trees, the citizens of Nepal now have to protect them from illegal logging, poachers, and from nature itself, given that global heating has made wildfires much more frequent and severe. Hundreds of people are working every day to clear away dry branches, grass, and bark from dead trees. All these natural materials are reused as animal feed, fuel, or in construction, and surpluses can be sold.
The fact that wild animals are once again prospering is good news, but it can also lead to conflict with human beings. National parks, whose boundaries are not entirely fenced off, are often close to the homes of those whose livelihood depends on procuring grass for animal feed. Several deadly attacks have already taken place. The government has sent armed patrols to defend the national parks but this is seen as an intrusion by locals.
Translated by Patrick Bracelli